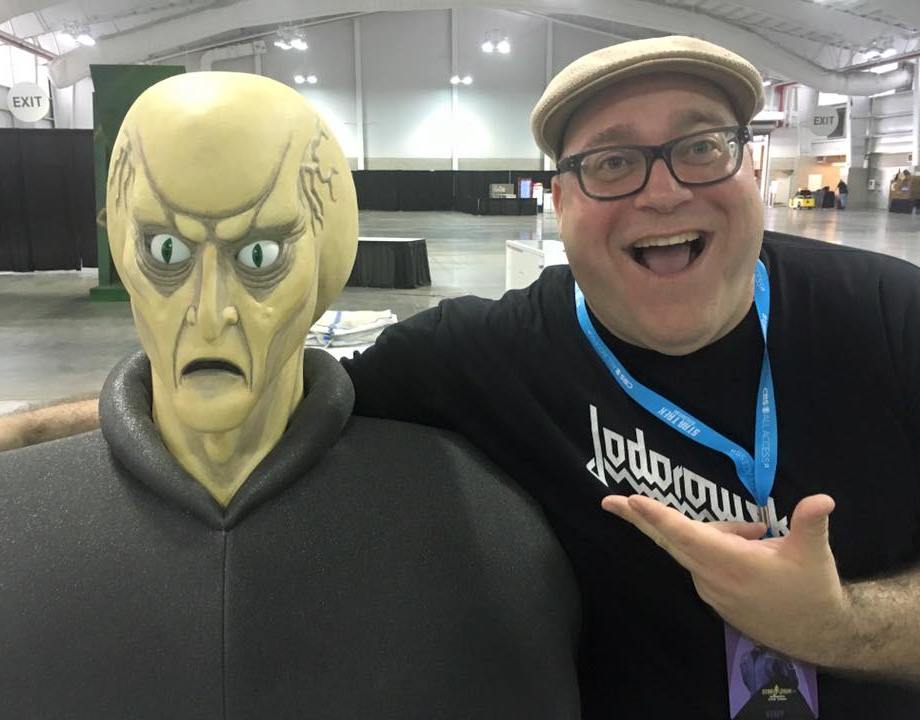 Hello. My name is Jordan Hoffman, and as a freelancer, I am always keeping my ears open for new opportunities. I am a writer and film critic living in New York, and my work, these days, is mainly read in Vanity Fair, Times of Israel, Decider, Thrillist, The Guardian, and TV Guide.
My book The Star Trek Book of Friendship: You Have Been, And Always Shall Be, My Friend, co-written with New York Times bestselling author Robb Pearlman, will be in stores in May 2022.
I am also the Vice Chair of the New York Film Critics Circle.
I have had bylines in the Los Angeles Times, New York Times, MEL Magazine, NY Mag/Vulture, Rolling Stone, BBC Culture, MTV, Playboy, Village Voice, Esquire, Popular Mechanics, amNY, ScreenCrush and Birth.Movies.Death.
For a few years I was read by commuters each week in the New York Daily News.
Poke around the internet some more and you'll find work at About.com, Biography.com, Collider, The Dissolve, Food Republic, Film.com, Guyism, Guyspeed, IFC.com, Indiewire, io9, Mashable, Mental Floss, MovieLine, NextMovie, The Playlist, SlashFilm, Swimmingly and also at UGO, where I was the Movies Editor for four years.
At StarTrek.com I wrote 100 entries for the One Trek Mind column, and for two years I was the host of CBS Radio's ENGAGE: The Official Star Trek Podcast. If you are a Star Trek die-hard, you may have seen me moderating panels at conventions in Las Vegas, New York or London, or maybe even on the Star Trek Cruise.
Now, do you want to know my life story?
I moved to New York at age 17 to study filmmaking at NYU. After working in development at Andrew Lauren Productions for a few years, I worked as an Entertainment Editor at About.com.
In 1998 I co-founded LeisureSuit Media with Kerry Douglas Dye and for a few years we ran the marginally profitable LeisureSuit.net.
Kerry and I made two independent films, the comedy Ultrachrist! and the erotic thriller Body/Antibody. I am proud of both of them. Ultrachrist! is pirated all over the place and you should watch it if you want a laugh, but Body/Antibody is really stinking good, even if very few people saw it. You can (and should) buy a copy or rent the legal stream. Kerry continues fantastic work as a screenwriter.
In 2004 I was dubbed the Ultimate Film Fanatic of the US Northeast by the Independent Film Channel and have the statue, and five thousand dollar check, to prove it. Clips are on YouTube, but I'm not linking to them.
In 2005 I got my New York City Tour Guide's license and made money walking school groups through Chinatown and blabbing atop those annoying double-decker buses.
In 2007 I began work as the Movies Editor of UGO. Then it got bought by Hearst, then it got bought by IGN. In late 2011 I started working freelance.
My 10 favorite movies are probably 2001: A Space Odyssey, A Serious Man, Annie Hall, Casablanca, Duck Soup, Koyaanisqatsi, Love and Death, Pink Floyd: Live at Pompeii, Round Midnight, and Star Trek IV: The Voyage Home.
Hobbies include listening to Phish, playing backgammon and complaining about the produce at the local supermarket. My wife is named Ann and she is a saint. If you are reading this far you must really be procrastinating on something else.