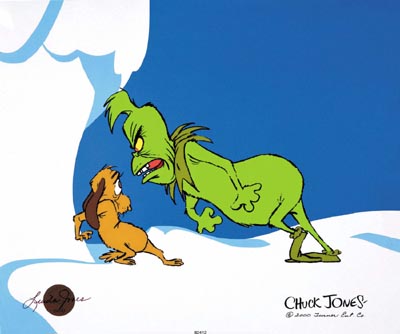 Now, don't get all crazy on me, but I'd never actually seen this before.
I was never quite into "Christmas Specials." That was my older sister's thing. I don't know if I've even seen all of the Peanuts Christmas Special. I know Linus has a big speech about Jesus in it, so maybe there was a particular distraction on my parents' part (I'll have to ask them.)
I've never even seen the Rankin/Bass Rudolph. I know. I may as well have grown up in the Soviet Union, you are thinking. I just wasn't into it. (Though I think I've seen the Frosty. Or a Frosty, anyway. . . my memory has it as 2D animation. . . need to do some research on that.) The only Christmas special I know I saw was the Yogi Bear one.
While I am confessing, I never saw It's A Wonderful Life until I was an adult. It's pretty much garbage. I did, however, watch Miracle on 34th Street quite a bit as a youngster – I still like that film a great deal, though this may be because I am a fan of New York City and the postal system.
Anyway, so I finally watched this. I knew the song already. And, sure, the plot.
There's some very funny classic Chuck Jones-style animation here. And Max the Dog is fantastic. I felt no inherent nostalgia, though, so I can't say it moved me in any way.