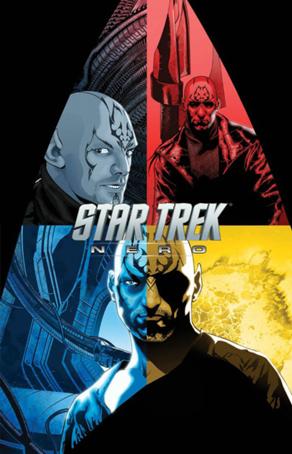 Eric Bana's Nero may've been a good enough villain in the new film, but it these expanded universe comics, he's phenomenal.
If "Countdown" was everything leading up to the film, "Nero" is the ellipses between the destruction of the Kelvin and the capture of Ambassador Spock.
Some fan service to make you cry. One, Nero escapes Rura Penthe. Two, Nero communes with V'Ger. Three, Spock is actually on the Narada when it destroys the 47 Klingon ships.
It's some solid nerdass shit & I can't wait to read more Abramsverse material.