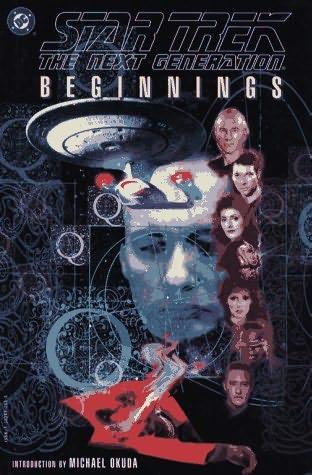 It's crap like this that will keep me off of Star Trek Comics.
This collection of, say, five or six comics (with three or so as one Q story arc) is an abomination, an embarrassment to Star Trek fans.
Written in the early 90s, not during the mists of time that the Gold Key comics were born from, these tales of post-Encounter at Farpoint/pre-Lt. Yar gets killed by the mudman are supposed to show the TNG crew getting to know one another. But the writer never bothered to know the crew! The voices are all wrong! Worf is a wishy-washy squirt, Data burst with emotion and Riker says British things like "I know what you're on about." This is garbage and makes me wonder if I should ever read another Trek TPB again. Yeah….I know I will…..