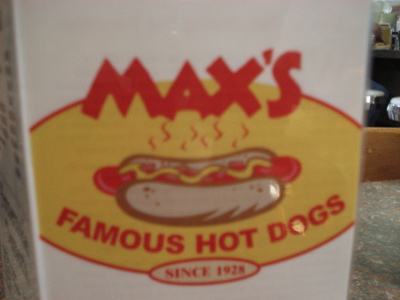 Every beach community worth its salt has a place like this. It's been around since the year of the flood, specializes in just one thing and has signed photos on the wall of half the cast of Barney Miller. Max's Hot Dogs is one such place. You may think you can avoid the hype, but as you walk closer and begin to smell that pork-i-fied air, I dare you not to get down on your knees and beg for a hot dog. They do it up right at Max's.
Here I am, just giggly at being there. The non-Hot Dog menu is printed up all around me.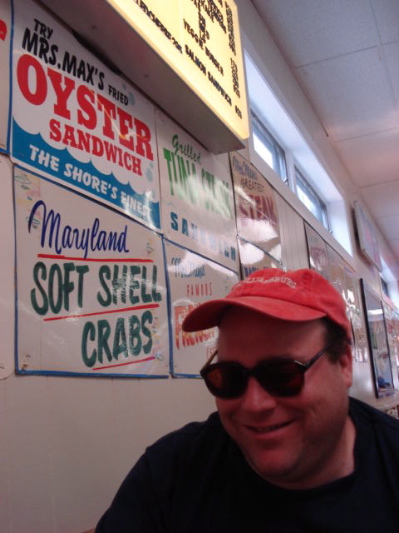 My Chocolate Egg Cream was super sweet and bubbly. Very well done. Before me are some of the condiments that are already waiting for you at Max's. (And, yes, I am aware that I am wearing a "Sammy's Roumanian Steaks" T-Shirt. I'm not always such a chowhound geek.)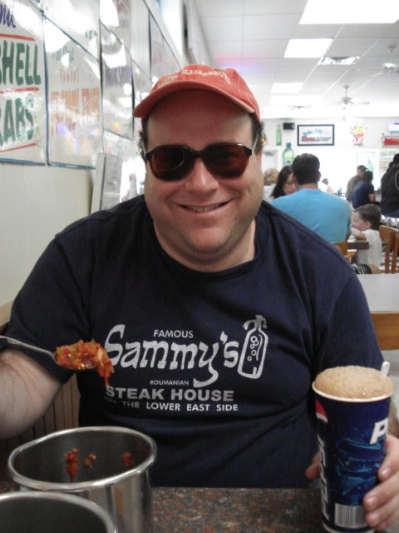 Pickled Relish.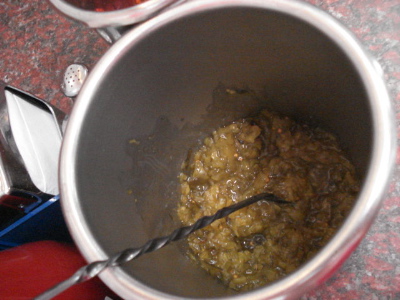 Hot Peppers. I could handle 'em, but they were pretty dang hot.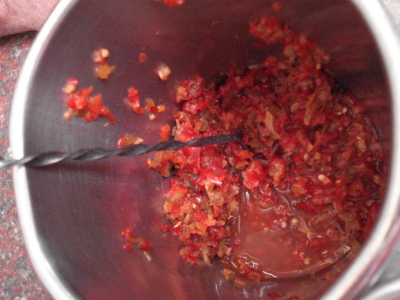 Ann mans the pump. A FOUR LB tub of Guldens adorns every table.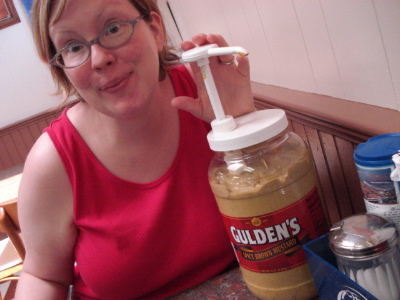 In the bg, the enormous pot of saurkraut brought fresh to your table. Awesome. In the fg, the onion rings. I can be very picky about my onion rings — but these were fantastic. Not greasy at all. The key to good onion rings is that they be dry, and Max's knows this.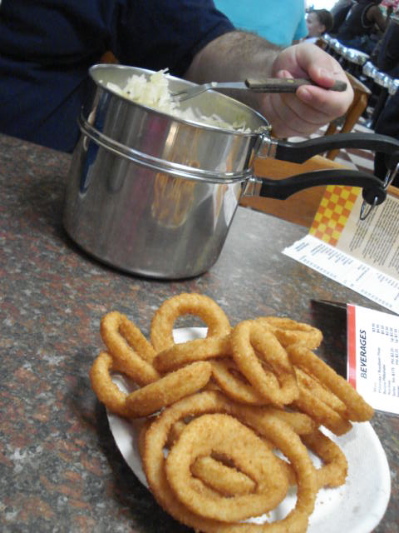 Creating the masterpiece.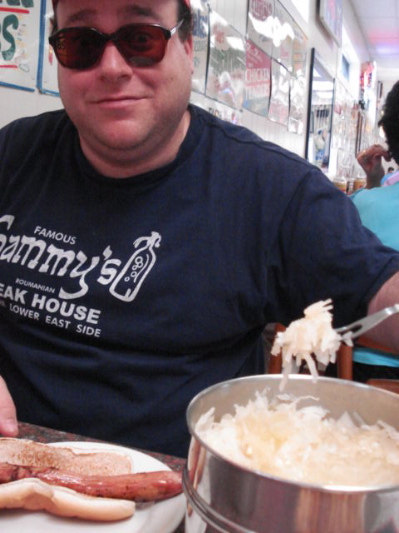 A close-up of my weiner. Juicy, a little bit burned, perfect.