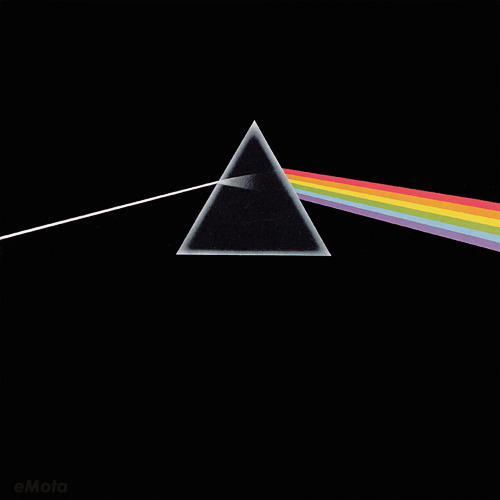 The fact of the matter is that last night I watched "Classic Albums" on VH-1 and had my mind re-blown by Pink Floyd. I don't spend that much time thinking about Pink Floyd, but there was a time when I studied their work like the Talmud. I still have the acid washed jeans jacket with the giant prism patch on the back to prove it.
If you've never seen "Classic Albums" (and you suck if you haven't) they dig up an old chestnut (Aja, Rumours, Pyromania, The Number of the Beast, Songs in the Key of Life, etc.) and run through it track by track. They break down each song to its production elements — usually isolating vocal, bass, drum, guitar & effects tracks then mixing them all around until it sounds like you remember it. For a music wanker, it is a show straight from heaven.
Last night's broadcast of "Dark Side of the Moon" brought me full back to middle school. 14, 15, 16 — that's the appropriate age to listen to this music. . .and now that I am "mature" I've kinda left all that behind me. If I ever listen to Floyd today it is their spacey pre-Dark Side material; the stuff no one likes.
The thing is this: these songs are still terrific. Laugh all you want at Roger Waters' earnest lyrics (Us and Them is particularly painful) but lyrics, to me, have always been an opt-in situation. When lyrics in classic rock are good (Dylan, Jethro Tull) they help matters, when they are bad (Zeppelin, to name just one) it is just as good to pretend they are singing in a foreign tongue. A few things struck me watching this:
1 – I never realized how much of an influence Rick Wright has in the group. Half the time I thought David Gilmour was singing, it was actually Wright.
2 – These guys looked like a bunch of Brooklyn hipsters. Especially Gilmour. Can you believe he shredded the awesome solo to "Money" in a T-T-That's All Folks! T-shirt??!?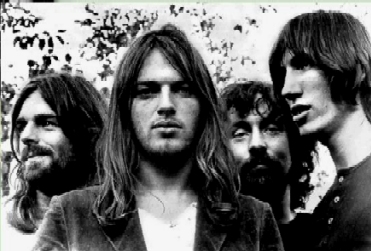 3 – I never once wondered where all the mixed-in dialogue on this album came from. It was always such a natural part, it would be like questioning the bass. Turns out one day Roger had the idea and they got a bunch of people from around Abbey Road studios to go in the booth and extemporaneously answer questions on index cards. Like, "when was the last time you were violent" (hence "I dunno I was really drunk at the time!") and others. Amazing!
4 – The loose link has always been "The Great Gig in the Sky." The song is nearly perfect, but the soul singer cuttin' loose and wailin' always felt fake to me. It sounds, at time, as if she is trying just a bit to hard — that she's got the notes in her head but getting there is just a little bit above her pay grade. And — indeed — I learned last night that the robust bluesy improv was performed by some mousy white British chick. One could argue, I suppose, that the missed notes add to the undercurrent existential horror of the futility of life — but. . .um. . .I think it is fairer to say they just couldn't get a better vocalist in that day.
5 – All of the mega-selling Floyd albums — Dark Side, Wish You Were Here, Animals, The Wall, The Final Cut and even A Momentary Lapse of Reason — are etched hard into my brain and I can sing them note for note — but I do not own them in any form that I can regularly play them. In other words, I don't have a record player and my tape deck is busted. Anybody have this stuff on CD and want to lend 'em to me?